Comfortable, Cosy and Clean.
Hentervene holiday park accommodation.
At Hentervene,we offer a select number of static caravans and lodges to let, with everything you could possibly need for a self catering break away in a beautiful and peaceful location. Our lodges are timber throughout, with a sundeck looking out over wonderful views. They are perfect for a break at whatever the time of year.  They are designed and furnished to evoke the feeling of being by the sea, which they do very nicely. We pride ourselves  on our cleanliness and high standard we offer here at Hentervene Holiday Park which is what we would expect when we go on holiday.
All our static caravans to let are modern and well appointed, all with central heating double glazing and extra insulation for use in the winter time. Please follow the links below to see what  lodges and static caravans we are currently letting.
Hentervene Holiday park is in the ideal location to explore Cornwall. Our Holiday Park is a short drive to the nearest beach at Crackington Haven, with many others slightly further afield within easy access. The Atlantic Highway is 2 miles away, giving easy access to the wealth of attractions Cornwall is famous for.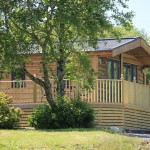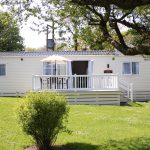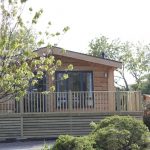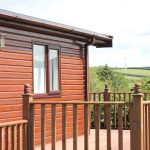 Immaculate lodge
★★★★★
"
Absolutely stunning lodges & caravan for our family. Very quiet, would definitely recommend the place. Look forward to visiting again.
"
Lovely holiday..
★★★★★
"
We have had a lovely holiday. Your caravan and caravan park is spotlessly clean – so clean and tidy. Such a great, peaceful place to stay. A very friendly and welcoming site- we hope to visit again in the near future. Thank you very much.
"
Peaceful Holiday
★★★★★
"
Thank you for a lovely peaceful and relaxing stay in your Cherry Tree Lodge, we had a lovely time, and couldn't believe how peaceful and quiet the site is, it almost felt at times like we were the only ones there. The children enjoyed exploring and playing in the play area, whilst we relaxed safe in the knowledge that the children were safe in their surroundings without the need to keep a constant eye on them, like many larger more commercial parks. The accommodation was lovely and clean with lots of nice finishing touches, the wood burning Hot tub was lovely and the fact you have to put in some effort makes it all the more enjoyable when you finally get it. The large open areas and woodland walk, was lovely and deserves the Conservation recognition it has, and was full of wildlife and creepy crawlies, the children both loved playing with the 3 legged pet cat in particular. Overall I would highly recommend this park if you are after a relaxing peaceful holiday.
"
★★★★★

based on

61

reviews
Overall rating:
more reviews here.