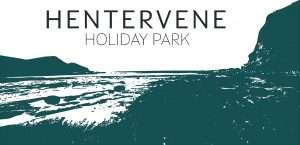 Ever thought of owning your own holiday home? A static caravan or luxury lodge? Your own bolt hole down in Cornwall where you can get away from it all? Look no further. Below is our current list of holiday homes for sale.
We have a small selection of modern log cabins and holiday homes for sale at a range of prices. We have both brand new luxury lodges and modern static caravans for sale to suit all budgets.
All our lodges for sale offer superior levels of insulation as standard. All our static caravans for sale are double glazed and centrally heated, and available to use all year round.
Please get in touch if there is something specific you are looking for, we may be able to help. We also have a handful of plots to choose from, so if you are looking for something different, or perhaps budget is an issue, please get in touch to see what other options might exist for other holiday homes for sale
Don't forget, we are open all year round, so you can come and go as you please. Hentervene Holiday Park offers a select number of excellent quality units suitable for holidays at any time of year in a beautiful and peaceful environment.
We trust pinelog to build our log cabins, and we use well renowned caravan manufacturers such as Willerby, ABI and Swift, so you can be confident on both quality and customer support.
For more information on current holiday homes for sale, please call 01840230365 or contact us here.
Pre-owned Willerby Richmond second hand caravan for sale. £13,000  This second hand caravan for sale is in excellent condition. Features and Specifications Lounge & Dining Features Open plan lounge Generous seating area Coffee table Framed wall-mounted mirror Freestanding dining table with

** Includes first years site fees.** We are delighted to welcome the latest modern luxury lodge for sale at Hentervene Holiday Park, North Cornwall. It is a single unit lodge, residential specification, with all mod cons, and is perfect for

Brand new 28`x 12` Willerby Rio Gold static caravan for sale. Includes first years site fees. This modern and well appointed static caravan for sale is the latest 2019 model from Willerby. It is a fully winter packed caravan so

The Maple Tree lodge. Hentervene Holiday Park, recognized for its seclusion and tranquil coastal/countryside surroundings is offering the newly designed Maple Tree lodge, one of a select number of luxury lodges for sale in Cornwall, the latest in a select

Click here for other units for sale Preowned caravan for sale. Features and Specifications Lounge & Dining Features Open plan lounge Generous seating area Framed wall-mounted mirror and artwork Freestanding dining table and stools Sofa bed Gas fire Kitchen Full

Click here for other units for sale PRICE REDUCTION NOW £19,950 SOLD This preowned, (by Hentervene,) 29'x12′ 2 bedroom caravan for sale sits on a peaceful sunny plot. This lovely caravan for sale offers 1st class accommodation for