Just a sample of the many wonderful comments we receive at Hentervene all the time (please scroll down.) We would like to extend a big thank you to all our customers for staying with us, and thank you for your kind words and wanting to share them with everybody. If you wish to share your experiences with us and everyone else, please do use the form below and we will add you to the list. Many thanks.
The Turners @ Hentervene
5

out of

5

based on

61

reviews.
Overall rating: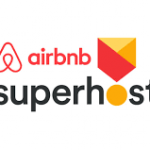 Best last minute decision
★★★★★
"
The best last-minute decision we ever made! It was a joy to revisit old haunts and re-discover our love for the area. This was much enhanced by your tranquil, attractive, well-kept and 'green' site – tucked away but perfectly located – the caravan modern, comfortable and well-equipped (excellent shower!) Our journey home was uneventful and one we hope to make in the return direction in the not too distant future. Many thanks and best wishes, Alan & Adrian
"
Charming Hideaway
★★★★★
"
A charming hideaway with a very convenient bus stop by the gate. Parking the car for a week is always a bonus. An abundance of sandy beaches for children are only a short distance away.The accommodation was superb and the park itself was beautiful and a credit to the owners. Having read other reviews I wonder how we never found time to visit the pond, so our next visit had better be for two weeks instead of one!
"
Welcome
★★★★★
"
The lodge was fantastic, and your hospitality made us feel very welcome and relaxed. We would definitely come and stay at one of your lodges in the future, and would recommend you to family and friends. Andy and Liz.
"
fresh air and freedom.
★★★★★
"
Very enjoyable, relaxed family environment.Boys loved the fresh air and freedom, ( and games room.) Kind and helpful owners. Many thanks,
"
Enjoyable Stay
★★★★★
"
We had a very enjoyable stay at Hentervene, the caravan was home from home and had everything we needed. The site is very tranquil and we loved the walk to the pond into the woods and past the horses. We found the site an ideal base for exploring the local area such as Boscastle, Launceston and Padstow to name a few. I would highly recommend a stay here and a visit to the local beach is a must!
"
Review of Robin caravan
★★★★★
"
Excellent caravan in an excellent location. Lovely quiet site with really friendly hosts.
"
Fantastic stay
★★★★★
"
We had another fantastic stay at Hentervene, our 3rd stay. Owners very friendly and helpful. Borrowed body boards from owners so we could all go boarding. Boys happily played with their friends from last year. We were more than happy for our boys aged 11&9 play on the sight unsupervised. Many thanks to the Turners for another wonderful 2 weeks.
"
Immaculate lodge
★★★★★
"
Absolutely stunning lodges & caravan for our family. Very quiet, would definitely recommend the place. Look forward to visiting again.
"
Hentervene Amazing site for wildlife
★★★★★
"
This is an amazing site, very well thought out. Hentervene is a very good site if you love wildlife and walking, a peaceful break. The wood fired hot tub was very welcome after a day's walking. This is a special place and one you will want to return to time and again.
"
The lodge was fantastic...
★★★★★
"
The lodge was fantastic, and your hospitality made us feel very welcome and relaxed. We would definitely come and stay at one of your lodges in the future, and would recommend you to family and friends.
"
Ideal location
★★★★★
"
We had a lovely week at Hentervene, a warm welcome when we arrived, caravan lovely. A peaceful location lovely gardens and very friendly people always there to help. Ideal location for visiting many places.
"
Restful place
★★★★★
"
The Hentervene Park is ideally situated for trips to the beaches or Bodmin Moor, and is a beautiful, peaceful and restful place to stay. The site owners were very approachable and helpful. We were really happy with all aspects of our stay at Hentervene. Our 6 berth accommodation was excellent, clean, spacious very comfortable and fully equipped. Local post office 1/4mile away is a bonus, and is well stocked, competitively priced and run by by very nice people.
"
Perfect Holiday
★★★★★
"
Perfect Holiday, Peaceful and quiet. Very friendly. Hope to return again.
"
best holiday site we have visited
★★★★★
"
This is was the best holiday site we have ever visited! Quiet, clean and friendly! We stayed in the 'Robin' caravan which was of the highest standard and so plush! Like home from home! Fantastic value for money. Hentervene is a great base from which you can visit many of cornwalls beauty spots! We will be returning!
"
..a great week!
★★★★★
"
It (the the Robin,) was a lovely caravan and a lovely place, we couldn`t fault it, (apart from the weather!) So a big thanks for a great week!
"
- Mr & Mrs King and family.
Overall, absolutely excellent
★★★★★
"
Overall, absolutely excellent. The lodge, a first for us, was a real home from home with high quality furniture, fittings and appliances, and ample space for a family of four. Park has an extremely `safe` feel about it and is well located for many local beaches and other places of interest. Will definitely consider coming back, and may explore possibility of lodge ownership. As our 11 year old son (not the easiest to please) has just said, "Write down 100% quality!!!!!"Best wishes,
"
Tranquil site
★★★★★
"
We have just returned from a week at Hentervene in a mobile home. The site is beautiful, tranquil and really well kept. The owners take an obvious pride in the quality of the site. The caravan was very specious, modern and spotlessly clean. Steve, Cathy and Doug and Celine were very friendly and helpful. I can't recommend Hentervene enough and we will definitely be back.
"
A good site for a family holiday.
★★★★★
"
We found this site to be clean, well equipped and well maintained. The owners were attentive and responded to any problems. The site was quiet and we made the most of it's location, especially Crackington Haven.
"
Magnificent
★★★★★
"
I must say it was very difficult coming to terms with the fact that we had to leave after the best week holiday of our lives. The tranquility of the park has no rivals. The attention to detail in the furnishings meant we did not need to ask for a single thing. The comfort and the luxury of the wood burning hot tub made the stay at the Cherry Tree Lodge a special one. I could say a lot more, but I believe that you should give it a go and if you do make sure that your camera is in full working order as the surrounding areas are one step from heaven. Thanks for our beautiful stay. Mr&Mrs Mennitto
"
Four Seasons Lodge Hentervene
★★★★★
"
We had a great stay in Four Seasons Lodge at Hentervene. The lodge was well decorated, clean and well equipped and the site was pleasant and well maintained.
"
Beautiful beach..
★★★★★
"
Lovely location, great accommodation, beautiful beach. Friendly, quiet, clean and fun!
"
Really enjoyable stay
★★★★★
"
We have really enjoyed our stay at your park.The caravan was lovely, so clean and modern with everything we needed. The park was nice and quiet, which was just what we wanted for our holiday. Really practical for a holiday with a baby. Thank you for the use of the travel cot, and she enjoyed the play area with the swings.
"
Delighted with the lodge...
★★★★★
"
Delighted with the lodge. Very comfortable. Loved the shower! Hentervene provided an ideal base from which to explore Cornwall. The view from the lodge is gorgeous, and we will miss it. Good luck in your business. I`m so glad we have found you, and hope to return sometime.
"
Perfect family holiday
★★★★★
"
An idyllic base for a family holiday. The attention to detail in the lodge was most welcome and the site facilities were superb. The children loved the play area and we had some lovely walks to the pond and through the meadow. The children learned a lot about nature too as we were able to go bug hunting and pond-dipping on site! A truly memorable holiday for the McDermotts!
"
Lovely log cabin
★★★★★
"
The log cabin was lovely with all the ornaments and pictures, which you do not normally have in holiday accommodation, and it was so well fitted out with everything I needed for cooking our meals. If we were in a position to buy it we certainly would. The peace and quiet of the area was wonderful and we walked the "walk" most enjoyable and also the circular Crackington Haven Coastal Walk so we feel that we have got to grass roots with the area. but with lots more to do next time. The benefit of having the bus stop outside the front gate was such a bonus. and one which we took full advantage of, only using the car once to go Llanhydrock and then to park in the Burden Car Park whilst walking, and even then it felt good to use the honesty box for the community. We are certainly hoping to visit you again but in the meantime we will be recommending you to our friends and family.
"
- Kate and John Hetherington
Fantastic lodge
★★★★★
"
Just returned from a weeks trip at hentervene where we stayed in a lodge. We have had a brilliant holiday helped by the fantastic accommodation and location of the holiday park. Our lodge had everything you could possibly need and more, it was spotlessly clean and very comfortable. It is really safe for the children to play around the park too. There is so much to do in the area it was hard to fit it all in. The beaches were amazing, tintagel and boscastle worth a visit. The eden project a must. All in all a great holiday. Thank You.
"
Spectacular nights sky
★★★★★
"
A Lovely tranquil spot with great accommodation. A good dog run in a good wildlife field. Log cabin outstanding. Ravens, Nuthatches, great spotted woodpeckers plus moths, butterflies etc, great for a wildlife enthusiast. The night sky is also spectacular with good views of the milky way. Also, we were very fortunate with the weather, so all in all, a great holiday!
"
- Chris Mott and Alex Restall.
Lovely quiet park
★★★★★
"
We have been visiting Hentervene for many years now, and keep coming back for the peace and quiet. A lovely setting with 5* accommodation and really friendly owners. A truly idyllic base to explore the delight of Cornwall. Thank you. Diane and Neil Turnham
"
Lovely Countryside
★★★★★
"
Excellent accommodation in a peaceful spot overlooking lovely countryside. Lodge well kitted out. Tea/coffee & kitchen towels was a nice touch.
"
Lovely clean site...
★★★★★
"
A lovely clean site. We could not find fault with anything. We had a lovely holiday and will recommend this site to our friends and family.
"
spacious accommodation.
★★★★★
"
Luxurious, spacious accommodation. Superb location, central to many places with beautiful beaches within a 10 mile radius. Overall it exceeded all our expectations.
"
wonderful stay.
★★★★★
"
Had a wonderful stay here. Could not have wished for cleaner, more spacious stay. Thank you. X
"
quiet and tranquil..
★★★★★
"
We were looking for peace, quiet and tranquillity and found all in abundance, the caravan was beautiful, clean, and luxurious, and the owners were very friendly and helpful. We will be coming back.
"
The lodge was perfect...
★★★★★
"
We stayed for one week with our two children, a toddler and newborn. The lodge was perfect for our needs very well maintained clean and tidy, sat in a beautiful and well looked after park. We woke up to beautiful views every morning despite a lil rain. A lovely park for children . Also laundry facilities provided which came in handy. Overall excellent accommodation, highly recommend, perfect price too. We will see you again. Many thanks.
"
Amazing hot tub
★★★★★
"
We would like to say a huge thanks you for our lovely break in your brand new Cherry tree lodge. The hot tub was amazing and the wood burner effect an excellent idea. Your lodges are in such a beautiful location and the standard of accommodation is first class. We will definitely be back and feel very lucky to have been the first to visit your new lodge. Thanks again for everything Tina Ian and Holly.
"
Enjoyable stay..
★★★★★
"
This holiday has been a very enjoyable stay. A beautiful setting in a wonderful well kept site. My wife and myself consider this the best site we have stayed at. Also the service and friendly reception has been excellent.
"
Best caravan we`ve stayed in.
★★★★★
"
A fantastic park and a fantastic holiday. The caravan (ROBIN) was incredible, the best we've ever stayed in! Extremely comfortable and very spacious. The location of the park is spot on. Travelling to all the surrounding areas was of great ease and nothing was too far away! A shame about the silly 'Jet Stream' hovering over the south instead of being way up north, but had sunshine as-well as rain, didn't spoil the holiday at all. Thank you for being such a huge help and so kind and welcoming.
"
Personification of tranquility
★★★★★
"
The perfect personification of tranquility is captured at Hentervene. It is also ideal as a base to visit such places as Boscastle, Bude, Widemouth Bay and Tintagel. A Jewel in the crown of North Cornwall.
"
Thank you!
★★★★★
"
Thank you for making us comfortable and welcome on our first park holiday.Will be returning for sure loved the peace and quiet,the easy access from car to caravan,we are in our late 70's and not that robust. The setting is beautiful and well maintained good link to the Atlantic Highway 10 out of 10.
"
Holiday in Cornwall
★★★★★
"
We spent a wonderful fortnight's holiday in September at Hentervene, in A very clean, comfortable and well equipped caravan. The site is tranquil and nestles at the head of a wooded valley. The wildlife is abundant because of the sensitive manner in which the owners manage the local environment. Although it felt remote, we were in fact only minutes away from the stunning coastal path at Crackington Haven and within easy reach of local amenities and beauty spots. We shall definitely be visiting again. Many thanks to the Turner Family.
"
Another Brilliant Holiday
★★★★★
"
Another Brilliant Holiday at Hentervene, thank you! Our little boy LOVED the new and improved play area and thoroughly enjoyed the woodland walk. Perfect, peaceful location, we couldn`t have packed more into our holiday if we`d tried! We`ll be back again!
"
Lovely peaceful site
★★★★★
"
Although the weather could have been a bit kinder we still had a lovely break in this beautiful caravan & most peaceful & well maintained site rounded off by the very friendly welcome from the whole Turner family. many thanks D & D Nash
"
Thank you so much
★★★★★
"
Thank you so very much for a lovely break. I have high standards when it comes to cleanliness and when we go away I always clean or ask to be moved because I am not happy. (OCD) I was so very happy with our accommodation, I didn't need to clean at all everywhere was spotless. It was so peaceful and the park area for my children was fantastic. I felt that I could trust my 8 year old to play, be a child, and run about in a safe place. Thank-you again
"
Fantastic place
★★★★★
"
Well what can we say? What a fantastic place to kick back and chill out. lovely rural setting, weather was booked for us sunny all day torrential rain at night amazing storms. A really fantastic lodge to stay in and a true home from home. Can`t wait to spend a week here in the summer. The autumn was brilliant. Thanks guys.
"
fabulous views
★★★★★
"
Fantastic, clean, spacious and modern accommodation. Peaceful site with fabulous views. Loved our stay here, and would return without any hesitation.
"
Perfect Winter break..
★★★★★
"
Perfect for a winter break, very warm and cosy.
"
Chilled out
★★★★★
"
The most chilled out and relaxing holiday ever! An immaculate caravan on a fantastic site with the most friendly and accommodating owners. We really cannot speak highly enough of Hentervene, and will definitely be back! Thank you. Mr & Mrs Jones and family.
"
- Mr & Mrs Jones and family.
Conservation
★★★★★
"
Just returned from Hentervene following a tremendous 10 day holiday in a lodge on site. Excellent location and conservation park. Peaceful and tranquil and very welcoming and informative hosts. Would recommend to anyone.
"
Perfect stay in Cherry Tree Lodge
★★★★★
"
We had the most wonderful week in Cherry Tree Lodge, we arrived and were greeted by Cathy and Steve, who kindly showed us around the lodge (very clean and new) and how to light the wood burning hot tub. Nothing was any trouble for them and were very helpful throughout our stay, the price was reasonable and we had lots to do around the area, the addition of a games room was welcomed, we used this every evening, includes pool table, table tennis table, football table and arcade games. The log burning Hot Tub was excellent and once we mastered how to get water to a nice temp whilst not having the warmest of weather! We were well away. Crackington Haven Beach and Boscastle is just a few mins drive away and is just beautiful, Cathy suggested driving to Rock to get the 5 min Ferry across to Padstow and was so pleased we did as Padstow is quite a difficult place to park. We will stay again as so pleased with Hentervene, Thank you Cathy and Steve.
"
Amazing week..
★★★★★
"
We had a simply amazing week at Hentervene in one of the lodges. We woke every morning to see horses in the field beside us, green fields in front and the sun shining in the sky! Our 3 young boys are quoted as saying it was the best holiday ever and we have to agree. It was truly perfect. Thank you x Mr & Mrs Smith.
"
Brilliant location
★★★★★
"
An excellent site and caravan, peaceful and in a lovely location. Near some wonderful beaches and places to visit.
"
Beautiful .
★★★★★
"
My wife and i have just returned from our first holiday at Hentervene. It was everything we hoped for, the accommodation was first class in every aspect. The conservation needs to be seen to be fully enjoyed , because of all the hard work and effort the owners have put into this conservation park , the now benefits to the wildlife population are there to be witnessed. On top of all this it has to be one of the most peaceful , often tranquil places to be found in Cornwall. Thank you to Steve and Cathy Turner not just for all your hospitality but for the conservation work you have done and continue to do. We look forward to our next visit.
"
- Russell Anslow & Diana Green
Peaceful Holiday
★★★★★
"
Thank you for a lovely peaceful and relaxing stay in your Cherry Tree Lodge, we had a lovely time, and couldn't believe how peaceful and quiet the site is, it almost felt at times like we were the only ones there. The children enjoyed exploring and playing in the play area, whilst we relaxed safe in the knowledge that the children were safe in their surroundings without the need to keep a constant eye on them, like many larger more commercial parks. The accommodation was lovely and clean with lots of nice finishing touches, the wood burning Hot tub was lovely and the fact you have to put in some effort makes it all the more enjoyable when you finally get it. The large open areas and woodland walk, was lovely and deserves the Conservation recognition it has, and was full of wildlife and creepy crawlies, the children both loved playing with the 3 legged pet cat in particular. Overall I would highly recommend this park if you are after a relaxing peaceful holiday.
"
Lovely holiday..
★★★★★
"
We have had a lovely holiday. Your caravan and caravan park is spotlessly clean – so clean and tidy. Such a great, peaceful place to stay. A very friendly and welcoming site- we hope to visit again in the near future. Thank you very much.
"
..very cosy..
★★★★★
"
The lodge was very cosy and had a very nice view. It was very clean, well equipped, and was very quiet. Exactly what we were hoping for. Thanks for a great week.
"
Really enjoyable stay..
★★★★★
"
We really enjoyed the stay. We were so relaxed in the park because of the peace and quiet, it felt like time stood still. A real shame we have to go back to the hustle and bustle of normal life! Thank you so much for making us all feel so welcome, we will see you again soon.
"
Great accommodation
★★★★★
"
We had a fantastic holiday, the caravan was equipped with everything we needed. Situated in a quiet location with lots of wildlife, there are many beaches nearby and lots of places to visit. We felt very welcome and will definitely be returning soon.
"
We thoroughly enjoyed our stay..
★★★★★
"
We thoroughly enjoyed our stay and would add what an absolutely lovely park you keep.The walk down to the pond was beautiful and we could both appreciate the amount of work that you are putting in to the whole site. Well done, and we would, and have recommended your site to our friends and family. Thanks again,
"
- JIM AND MAUREEN HIGGINS
Learned to walk!
★★★★★
"
The lodge was fantastic, very clean and comfortable. We all enjoyed our stay, especially my 12 month old son who learned to walk here! Thank you!
"
- Lorna Brook, ( and son!)
Home from Home...
★★★★★
"
The lodge is a real home from home. Very comfortable, top quality accommodation. Cosy and warm in very relaxing surroundings.We would happily recommend Hentervene to anybody.
"
- Sue Underwood and family.
Nothing too much trouble..
★★★★★
"
What a wonderful site. So peaceful, clean and tidy with wonderful views over the valley. We were earlier than expected but just called in to see if it was convenient to check in. We were greeted with politeness and nothing was too much trouble to make sure our stay went well. The weather was fantastic so were able to explore all the wonderful coastline and lovely little harbour villages.
"
---
---
That`s what our customers are thinking, why not come and see for yourself?