"The Plantation House" lodge.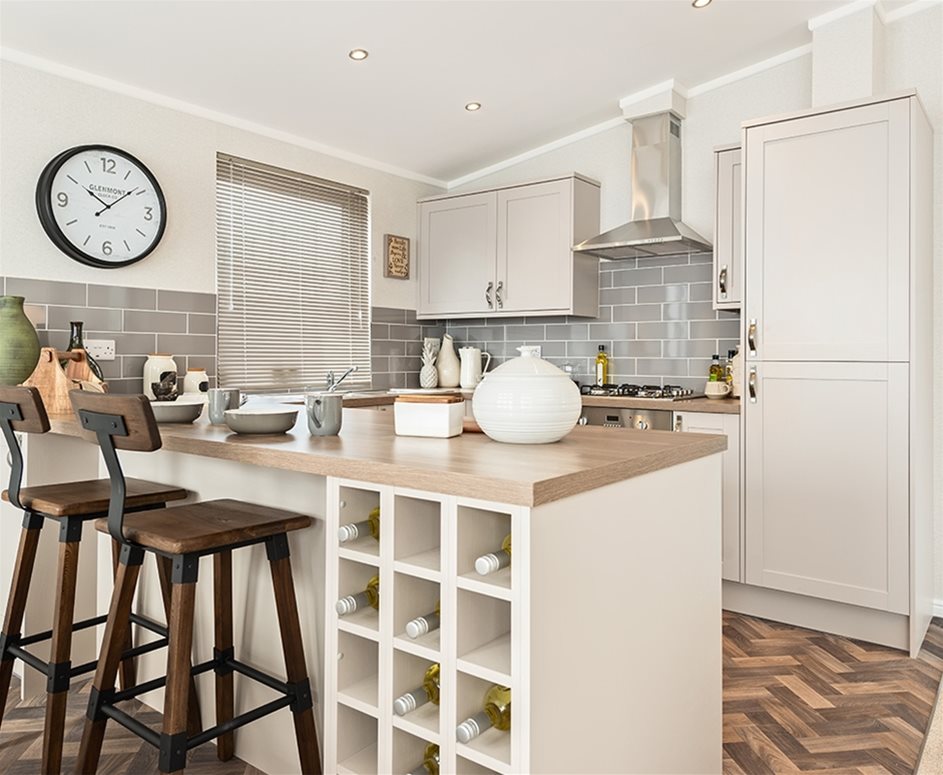 This contemporary lodge for sale is something we all aspire to. The clean and crisp design coupled with modern touches and practical layout is something we would all be glad to come back to and call our own home from home.
The new development at Hentervene starts with the introduction of two modern lodges built by Prestige, a market leader in lodge design and production.
This 40 x 20 2 bedroom holiday lodge offers everything you could possibly need for your well earned down time.
Hentervene is situated in a remote, yet easily accessible part of North Cornwall at Crackington Haven.
There are many beaches and inlets scattered nearby along our stretch of coastline, along with numerous picturesque walks, not least the SW coast path.
The new development is on the upper part of Hentervene holiday park. It offers the perfect view of the countryside and the wealth of wildlife that lives in it. In addition, the Plantation House comes with a large south facing balcony included in the price.
Please note that the cladding on this holiday home will be thermowood and not canexel as the photgraphs suggest. Thermowood is wood that has been heat treated, and lasts much longer than traditional pine. It will look like the "Forester" lodge we have for sale.
This walkthrough is of a 3 bedroom version, but it shows very well the style of the lodge.
Bespoke design service
This contemporary lodge for sale will not arrive until the Autumn of 2022, but it will be well worth the wait.
Prestige offer an unparallelled design service. Their professional design suite at their HQ in Rushden Northants is certainly worth the visit. They have this lodge to view on their showground. Their professional design team will make you most welcome. Construction starts in July 2022. Have an input in the design if you wish. Choose from many of the extra design features available.
Need an extra bedroom? No problem, we have the option to build three bedroom lodges in this lodge or for a selection of other plots.
For more information about the Plantation house lodge, please take alook at the Prestige website here..
https://www.prestigehomeseeker.com/holiday-lodges/plantation-house
To download a plantation brochure, please click here
PRICE £198,000